China scoton oilfield equipment co., ltd has strict requirements on product quality and service quality from its inception and sees the quality as the basis of enterprise. With the development of the enterprise, our company has gradually formed a complete quality control system. There are standards and control documents for every link and every detail in the process of production and service, which makes sure that no unqualified product and no project complaint.
SCOTON's quality control system has two main parts
1. Internal control of the enterprise,the process is as follows
Get purchase order-----recheck the details and price-----confirm the delivery time, quality control and inspection standards with manufacturer-----quality control and inspection during the production -----when the production finished, our inspection personnel will go to factory for final inspection-----After products and package are all qualified, delivery will be arranged.
2. External control of the enterprise
The control is mainly carried out by the control method of third-party supervision and final inspection. Our company has cooperated with many well-known international supervisors, inspection and certification companies and has established a good supervisory control mechanism. At the same time, our company can also hire customer recognition and designated third-party institutions to conduct quality control according to customer's requirements.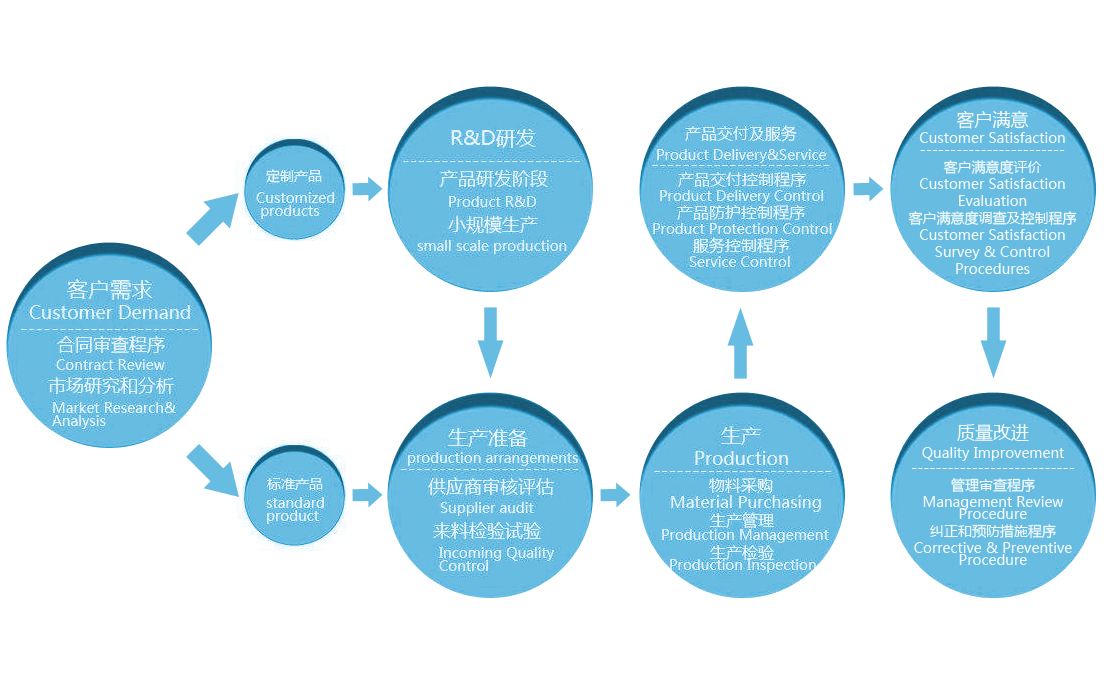 The following are some of my company product inspection sample photos on site